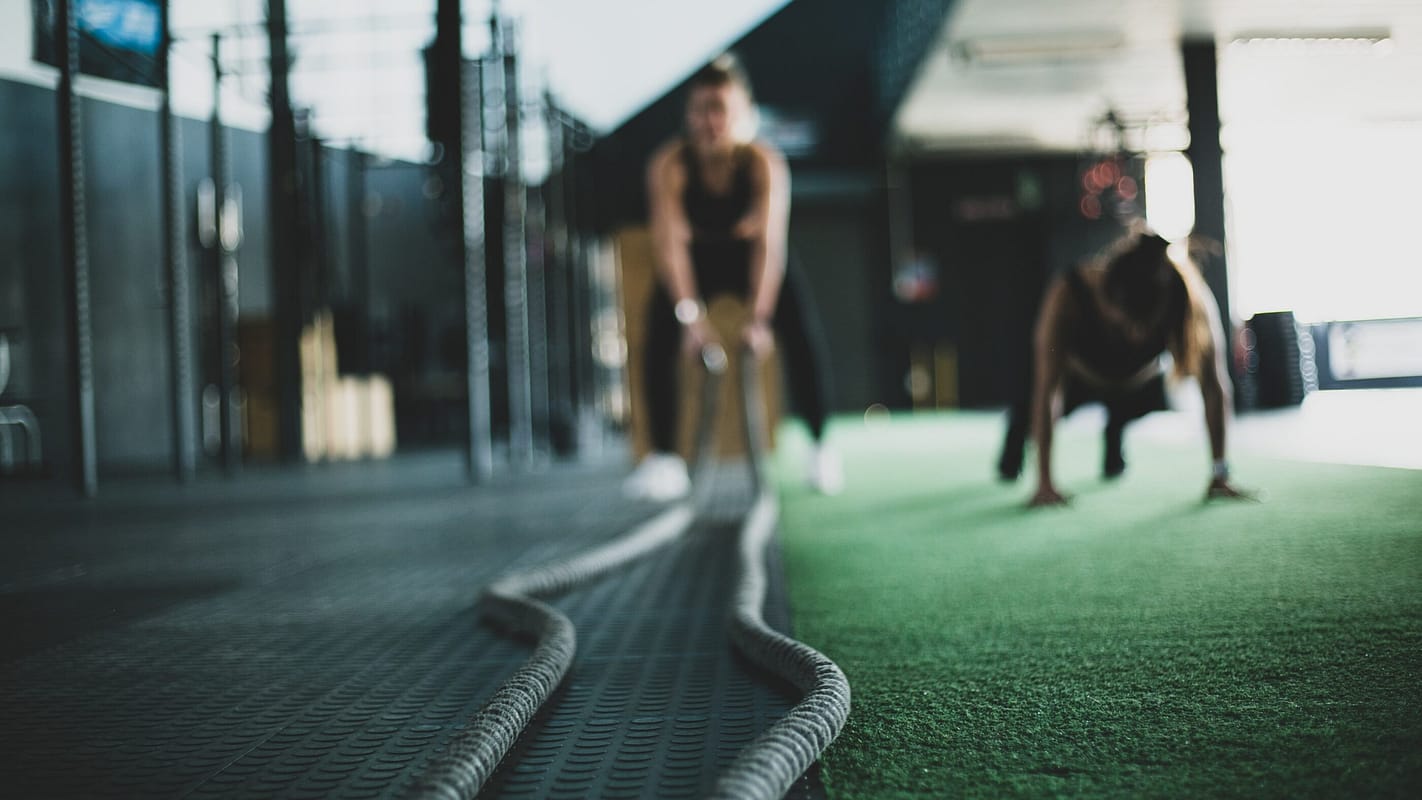 Low Risk, High Reward: Exploring Smart Product Strategies with Wrlds
The world of sports is continually evolving thanks to the integration of cutting-edge technologies. From wearables to performance analytics, tech advancements are shaping the way we participate in and enjoy various sports activities. As the industry progresses, sporting goods brands must adapt to stay ahead of the curve and meet the expectations of modern consumers. However, for CEOs and other decision-makers, the idea of implementing a smart product strategy may seem daunting due to perceived risks and costs.
In this blog post, we'll explore how to overcome these concerns, debunking common myths and highlighting the benefits of integrating technology into sports products. We'll then introduce a specific partner that can help you achieve this goal in a cost-effective and low-risk manner.
Overcoming Obstacles to Adopting Smart Product Strategy
One of the primary concerns that may be holding you back from adopting a smart product strategy is the belief that the costs and risks involved are too high. This misconception often stems from a lack of understanding of the available resources and the rapidly evolving technology landscape. However, partnering with the right tech provider can address and debunk many of these concerns.
The reality is that implementing smart technology does not have to involve massive upfront investments or require extensive in-house expertise. The right partner offers a range of solutions tailored to your needs, ensuring that you invest in the right technology for your specific products and goals. By working with a specialized tech provider, you can leverage their expertise and minimize the risks associated with navigating this field on your own.
Benefits of integrating smart technology into sports products
Understanding the benefits of integrating smart technology into sports products is crucial to making an informed decision about your smart product strategy. Here are some of the most compelling advantages:
Enhanced customer engagement: Smart products provide your customers with a unique and interactive experience, encouraging them to engage more deeply with your brand and fostering loyalty.
Data-driven insights: By collecting and analyzing data from your smart products, you can gain valuable insights into user behavior, preferences, and performance. This information can be used to inform future product development, marketing strategies, and customer retention efforts.
Improved product functionality: Smart technology can elevate the functionality of your products by offering features such as performance tracking, personalized coaching, and gamification, ultimately increasing the value and appeal of your offerings.
Competitive differentiation: By staying ahead of the curve and embracing smart product strategies, you position your brand as an innovative leader in the industry, setting yourself apart from competitors and attracting a new generation of tech-savvy consumers.
Opportunities for new revenue streams: The data and connectivity provided by smart products open up possibilities for additional revenue streams, such as subscription-based services, premium features, or partnerships with other tech providers.
By understanding the true costs, risks, and benefits associated with adopting a smart product strategy, you can move forward with confidence. The right partner will provide the support and expertise you need to navigate the process and create smart, connected sports products that delight your customers and drive your brand's success.
Technology Partner with a Unique Approach
WrldsTechnologies is a Swedish tech company specializing in the development of smart product solutions, can help businesses navigate the complex world of sensors, connectivity, and AI with ease. By offering end-to-end solutions tailored to your brand, Wrlds aims to dispel the misconceptions surrounding smart product adoption and show you that integrating cutting-edge technology into your existing lineup is not only possible but can be cost-effective and low-risk.
A Comprehensive End-to-End Solution for Smart Products
Wrlds simplifies the complex journey of creating smart products by offering an end-to-end solution covering everything from concept creation and prototyping to product launch. By partnering with Wrlds, you gain access to a dedicated team that can guide you through each step of the product development cycle, minimizing potential pitfalls and ensuring a seamless transition from ideation to market.
Flexible Business Model – Designed for Success
Wrlds' unique approach to pricing eliminates high upfront consulting fees and instead opts for a license fee model that aligns with your project's success. This fee covers the use and maintenance of their platform, including firmware, SDKs, and machine learning modules, and only applies once your successful product enters the market. This significantly reduces the financial burden during the development phase.
Customized Project Pricing to Minimize Risk
Understanding that each project requires a tailored approach, Wrlds offers project pricing based on hourly rates that cover costs during the development phase. This flexible pricing structure ensures that you only pay for the services you need, further reducing the risk associated with adopting smart product technology.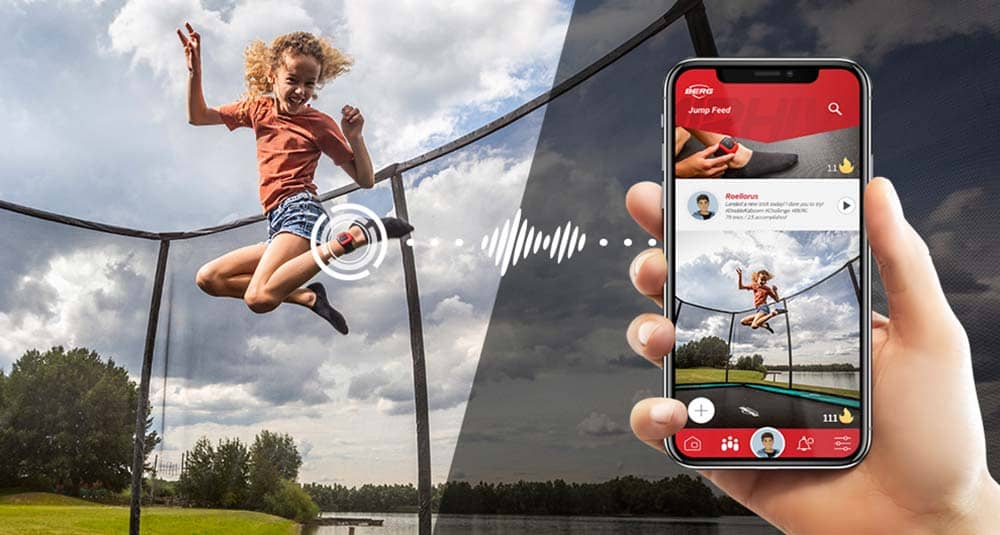 Success Stories and Testimonials from a Smart Product Launch
Wrlds has a proven track record of helping sporting goods brands successfully integrate smart technology into their product lines. A notable example is their collaboration with BERG, which led to the creation of the Airhive, a jump tracker that revolutionized the trampoline experience. Roëll Wiedijk, Product Manager at Berg Toys, proudly states, "We are extremely proud to be able to present the most groundbreaking innovation since the first trampoline was invented."
Leveraging Wrlds' IoT platform, Berg introduced the AirHive, a jump tracker that uses artificial intelligence to track and identify acrobatic tricks. Equipped with a 9-axis sensor for motion tracking, the AirHive's machine learning algorithm can recognize over 20 different acrobatic tricks, catering to individuals ranging from competitive gymnasts to casual jumper.
The accompanying AirHive app features a series of games, challenges, and community functionalities, along with a personal training assistant designed to help users learn and perfect new tricks. Wrlds' AI toolbox was employed to record and process a vast amount of jump data, with more than 4,000 jumps recorded, labeled, and analyzed to create the AI algorithm at the core of the AirHive.
Beyond the enhanced trampoline experience for users, the AirHive also offers invaluable insights for Berg Toys. As users register on the app, the company gains access to a wealth of aggregated data on user behavior and satisfaction levels, providing real-time insights that can be utilized for ongoing product improvements.
Getting Started with Wrlds:
Wrlds offers an ideation workshop to help you brainstorm potential applications for your products and a proof of concept study to validate your initial ideas before investing in the technology. This approach ensures a clear understanding of the benefits and feasibility of your proposed smart product strategy before moving forward.
Support Throughout the Product Development Cycle
As a long-term partner, Wrlds is committed to providing guidance and expertise at every stage of the product development process. By partnering with Wrlds, you'll have the support you need to overcome obstacles and ensure the success of your smart product strategy.
Conclusion
The future of sports is undoubtedly intertwined with smart technology. Embrace a smart product strategy with Wrlds as your partner to minimize risks, reduce costs, and ensure that your sporting goods brand remains relevant and competitive for years to come. Don't let fear hold you back from seizing the opportunities that lie ahead. Take the first step with Wrlds and discover the true potential of smart products in the world of sports. Sign up here for a free discovery meeting to evaluate how smart technology can be adapted to your products.
Author: Joakim Liljedahl, Chief Revenue Officer at Wrlds