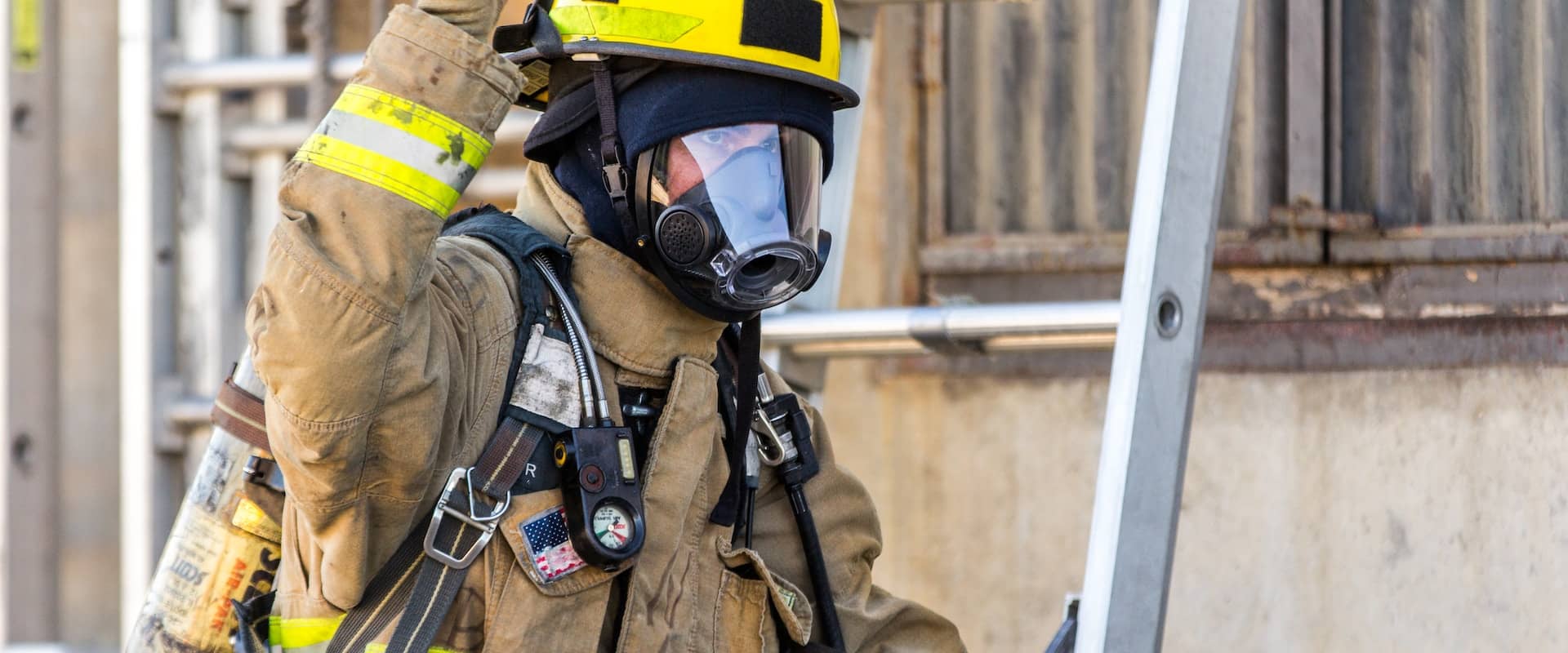 Wrlds partners with Prevent & Deloza to Revolutionize First Responders' Uniforms with Smart Technology
Wrlds Technologies, a company renowned for creating innovative "smart" solutions for the sporting goods industry, has announced a groundbreaking partnership with Prevent & Deloza, a producer of uniforms for first responders. This strategic collaboration will integrate Wrlds' smart technology into Prevent & Deloza's uniforms, adding functionality that add significant benefits for the first responders' safety and functionality in the field.
The collaboration with Prevent & Deloza is a clear indication that smart technology is increasingly being sought after in various product categories, demonstrating its wide-ranging applicability and potential to revolutionize numerous industries. The technology initially developed for the sporting goods sector translates seamlessly into other areas, showcasing Wrlds' ability to diversify its offerings and impact.
"We're thrilled to partner with Prevent & Deloza, a leader in first responders' uniforms. Their commitment to driving innovation in such a vital segment makes them a perfect partner for Wrlds. Our collaboration will bring state-of-the-art smart technology to an essential industry, significantly enhancing safety for first responders. This partnership aligns perfectly with Wrlds' commitment to driving innovation and expanding our impact across industries." (Felix von Heland, CEO of Wrlds)
Prevent & Deloza has established itself as an innovative force in the field of uniforms, consistently developing and incorporating the latest trends to enhance user safety and experience. Their dedication to providing cutting-edge protective garments has positioned them as an industry leader, making them an ideal partner for Wrlds' smart technology integration.
With a track record of developing smart solutions for the sports industry, Wrlds is uniquely positioned to bring innovative technologies to the uniforms of first responders, including police, firefighters, and paramedics. The partnership will incorporate sensors and other advanced technologies into Prevent & Deloza's uniforms, providing real-time data to enhance situational awareness and responsiveness in emergency situations.
"By joining forces with Wrlds, we're taking a major leap forward in our mission to provide the best possible equipment for first responders. Integrating Wrlds' smart technology into our uniforms will revolutionize the way first responders work, ensuring they're better protected, connected, and prepared to face any emergency situation. Our customers have been asking for this technology for several years, and we are excited to meet the market demand with a customizable solution that can adapt to the specific needs of various first responder organizations." (Bostjan Marolt, CEO of Prevent & Deloza).
After working on a proof of concept for several months, Wrlds and Prevent & Deloza plan to showcase a working prototype of the smart uniform within the next six months. This collaboration highlights the potential for growth and investment opportunities in both Wrlds and Prevent & Deloza. By expanding into new market segments and leveraging their combined expertise, the two companies aim to revolutionize the first responders' uniforms industry, paving the way for future innovation and development.
For further information, please contact Felix von Heland, +4670 936 72 42 or Bostjan Marolt at phone +386 (0) 41674645.
About Wrlds Technologies
Wrlds is a Swedish tech company with solutions that enable companies to add digital experiences that enable great products to become connected and smart. WRLDS ambition is to be a tech provider that help the world's most renowned brands within sports and lifestyle to get connected and create stronger experiences for tomorrow's consumers. www.wrlds.com
About Prevent & Deloza
Prevent & Deloza is a leading innovator in the design and manufacture of custom-made protective workwear for various industries. The company is committed to providing products that meet the highest standards, perform flawlessly, and boast a modern, comfortable, and visually appealing design. With a strong focus on customer satisfaction and industry-leading innovation, Prevent & Deloza has become a trusted manufacturer for first responders and numerous other sectors seeking top-quality protective workwear. www.prevent-deloza.si